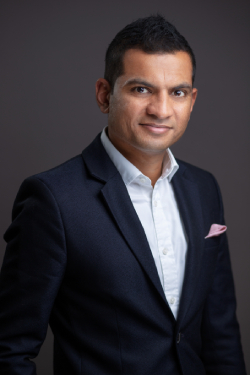 Britvic has appointed Sudeep Shetty as Group Chief Information Officer as it embarks on strategic investment in technology to transform the business and its supply chain.
Sudeep's Britvic experience, where he has been Chief Technology Officer for two years, combined with extensive retail and consumer-facing expertise amassed from previously held roles at Marks & Spencer, Selfridges and Jack Wills, means that he is exceptionally well placed to lead the global technology, data and analytics function to new heights.
Technology and data are both key enablers of Britvic's overarching growth strategy. In his new role, Sudeep will focus on delivering this strategy through a series of transformational programmes, including end-to-end supply chain digitisation – from raw materials to factories to customers' shelves. He will also oversee projects to automate and strengthen Britvic's commercial planning, procurement process and customer engagement, as the company transforms its global capabilities and digital infrastructure. Taken together, these projects will have wide ranging benefits for multiple stakeholders, as well as the company – giving Britvic instant access to real-time data, and so enabling Britvic to better partner with customers and anticipate consumers' needs.
Commenting on his expanded role, Sudeep Shetty said: "This year has seen consumers increasingly shopping online and everyone demanding more from digital. While the pandemic may well have accelerated these trends, they are only set to continue, making this the perfect time to innovate and invest ahead of the curve. Therefore, this is an especially exciting time to take on this new role.
"Globally, many of our drinks are number one or number two brands in their categories, and we are trusted experts in the markets we operate in. Using technology to pool information from around the globe and increase automation will give us the insights and time we need to continue to innovate."
Sudeep succeeds Steve Potts, who has moved on from his role of Chief Information, Transformation and Digital Officer to become Managing Director of Britvic's Beyond the Bottle Innovation division.