Our vision is to be the most dynamic soft drinks company, creating a better tomorrow.
Our strategy, which consists of four pillars, sets out how we are bringing our vision to life.
Strategy
Our strategic pillars
Healthier People, Healthier Planet
A key part of our Britvic vision is to create a better tomorrow for all our stakeholders. We want to make a positive contribution to the people and the world around us and provide consumers with the trusted and authentic purpose-driven brands they increasingly want and deserve. Equally, we believe sustainable supply chains and manufacturing processes are critical drivers of commercial growth. This means ensuring that sustainable practices are embedded in every element of our business strategy. Doing good while doing well has been at the heart of Britvic's ethos since the creation of our ancestral business — The British Vitamin Products Company — back in the 19th century. Today, we continue to build on our heritage, by embedding Healthier People, Healthier Planet — a key tenet of our commercial strategy — into every part of our business, from manufacturing to marketing. We see this drive as fundamental to Britvic's resilience, to delivering the value our stakeholders deserve and to building a company of which we can all be proud. For this reason, when we set our commercial strategies and plans across the business, we are working towards our Healthier People, Healthier Planet goals being given the same priority as financial performance.
Read more about Healthier People
Read more about Healthier Planet
22
calories per 250ml serve
201,200
drinks donated to FareShare since 2019
33%
reduction in Scope 1 and 2 market-based carbon emissions since 2017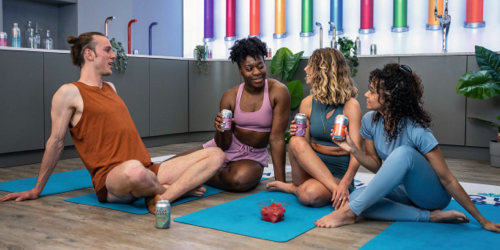 Flavour billions of water occasions
In each market Britvic offers the leading flavour concentrates, including Robinsons, MiWadi, Teisseire and Maguary. We plan to leverage this leadership and expertise in concentrating flavour, along with the strength of our local favourite brands, in each of our markets to collectively flavour billions of new water occasions. The increased consumer focus on health and wellbeing and greater consumption of water provides us with additional large-scale opportunities.
We're continually innovating in this space – following the successful launch of Robinsons Benefit Drops last year, we've launched Robinsons with Benefits: a range of wellness- focused premium squash in 750ml bottles. Each of the three flavours contains a different functional benefit through added vitamins and no added sugar, while still retaining that great Robinsons taste.
We also launched the Robinsons Ecopack – a super-strength squash in a plant-based carton that gives you the same real-fruit Robinsons taste, but with less packaging.
#1
squash brand in UK – Robinsons
493,500
Aqua Libra Flavour Tap serves anually
60
serves in every Robinsons Ecopack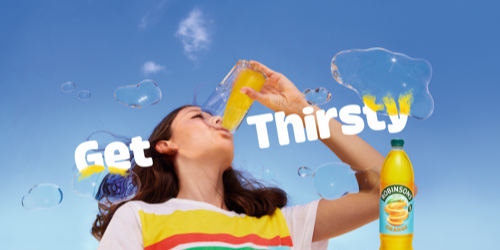 Access new growth spaces
Innovation is central to our commercial growth strategy. Traditionally, this means experimenting with new flavours and categories, and exploring new markets.
We've continued to do this in 2023, with the successful launch of Pepsi MAX Mango and Tango Paradise Punch. Equally, we've expanded into new growth categories and geographies through the acquisition of Jimmy's Iced Coffee in Great Britain and Extra Power energy drink in Brazil.
We're also continuing to build our Beyond the Bottle portfolio, offering consumers great tasting drinks without the need for packaging. This offer includes our Aqua Libra commercial and Flavour Taps, our London Essence Founts, and our traditional dispense.
42%
share of market for Extra Power energy drink in Brazil
15% 
value growth for Jimmy's Iced Coffee, year on year
99%
reduction in packaging for Aqua Libra Flavour Tap, when compared with packaged equivalent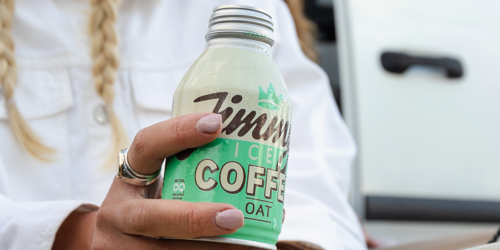 Build local favourites and global premium brands
We are focused on growing our local, family favourite brands, which are predominantly number one or number two in their categories. We have a proven track record of growing, expanding and revitalising our brands, such as Robinsons, Tango, Club, Fruit Shoot and Teisseire, and we have consistently done a fantastic job growing PepsiCo brands, focusing on low or no calorie variants, such as Pepsi MAX and 7UP Zero Sugar.
At the same time, our consumers are looking for a wider choice of premium drinks and elevated experiences when they relax and socialise.
This prompted us to set out a bold vision in 2020, as a key tenet of our growth strategy, to build a portfolio of high margin global premium brands. As a business, we have a proven track record of creating, launching, and expanding brands and we believed we could harness our flavour expertise to establish a global premium adult socialising business that would challenge the status quo and cement Britvic's reputation as a brand owner.
Three years later, our global premium brands, London Essence and Mathieu Teisseire, have continued to make great progress, with the combined portfolio growing 11.6% this year.
24%
market share of the flavoured water category for Ballygowan Hint of Fruit
1,500
London Essence founts installed and dispensing premium mixers
20
countries now sell Mathieu Teisseire syrups