Our business strategy is built on four key strategic priorities:
Build local favourites and global premium brands
Flavour billions of water occasions
Healthier People, Healthier Planet
Access new growth spaces
We're confident that our strategy is fit for the future and will continue to drive growth and create sustainable value for all our stakeholders.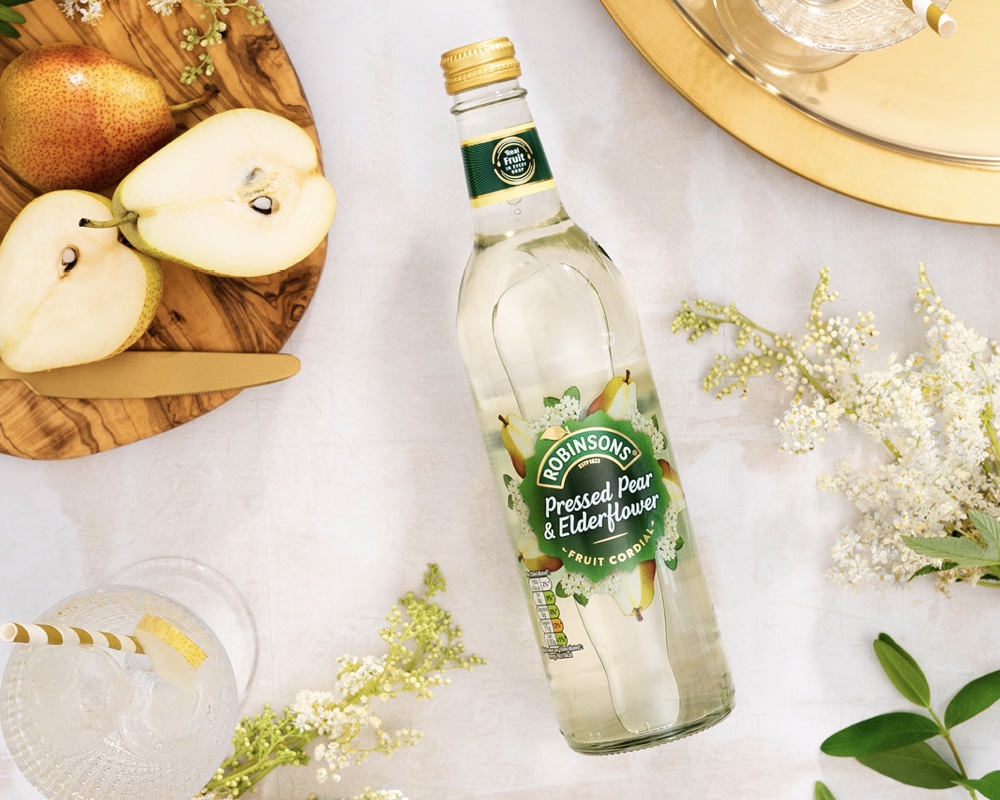 Build local favourites and global premium brands
We're focused on growing our much loved, family favourite brands. We have a proven track record of innovation, such as with Robinsons, where we have grown the range to include Fruit Creations, Fruit Cordials and Robinsons Mini.
Diversity is the key to growth. No market or consumer is the same, so we need localised solutions created by a diverse workforce to give consumers what they want. We empower our people to identify opportunities, develop solutions and deliver an excellent experience for our consumers.
Consumers are looking for a wider choice of premium drinks and elevated experiences when they relax and socialise. We are building a portfolio of premium brands, including The London Essence Co and Mathieu Teisseire. Our premium syrups and mixers have been embraced by some of the best bars and bartenders in the world.
Flavour billions of water occasions
Britvic offers the leading flavour concentrate brands in each market, including Robinsons, MiWadi, Teisseire and Maguary. We're building on our leadership and expertise in this category to flavour billions of water occasions. At the same time, we are making our offer more natural, more premium, more convenient and more sustainable.
The increase in water consumption and consumers' focus on health and wellbeing offers a large-scale opportunity for Britvic to expand flavour concentrates. This gives us the opportunity to look beyond family drinking occasions at home, to ranges aimed at consumers on the go. They use a lot less packaging than ready-to-drink offerings and remove the need to transport large volumes of water, which is added at the point of consumption.
Robinsons has expanded its range by launching Fruit Creations and Fruit Cordials to broaden its appeal to older children and adults. Teisseire has undergone a similar rejuvenation, expanding into new occasions with new flavours and ranges. The Arômes Naturels range has no preservatives, Zero has no sugar or calories, Fraîcheur de Fruits is made with 85% fruit juice and the Les Bios range is organic. In Brazil, the range has expanded with the launch of Dafruta Tropical, which offers a consistent dilution ratio and doesn't require any sugar to be added, unlike the majority of drinks on the market.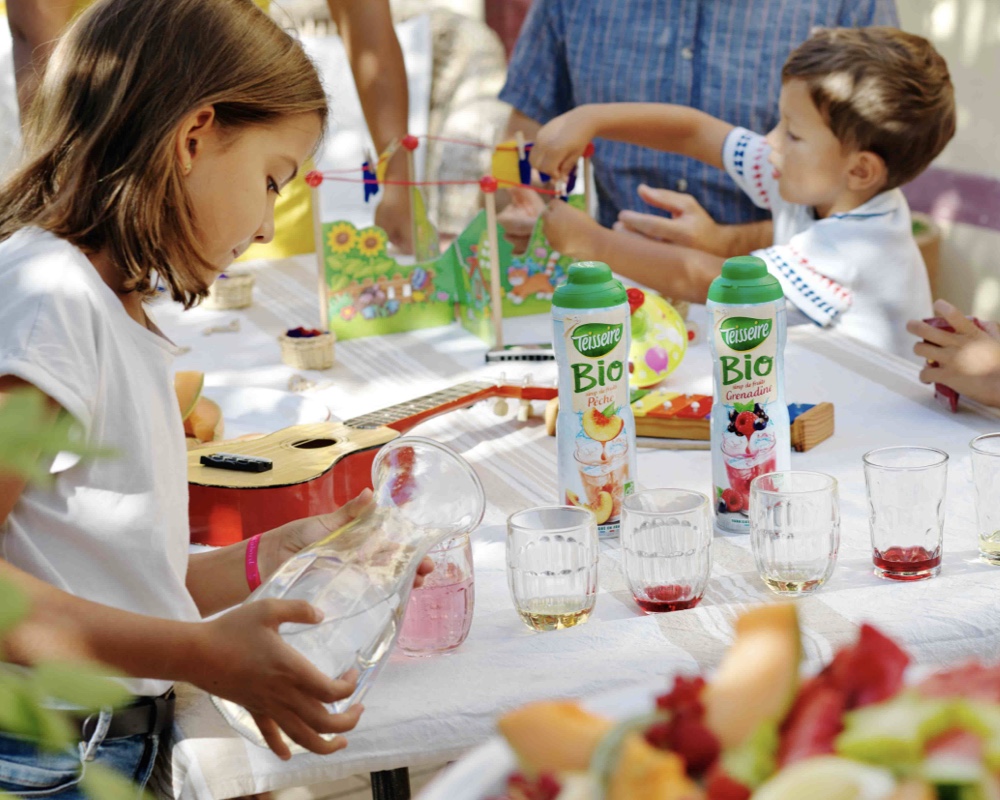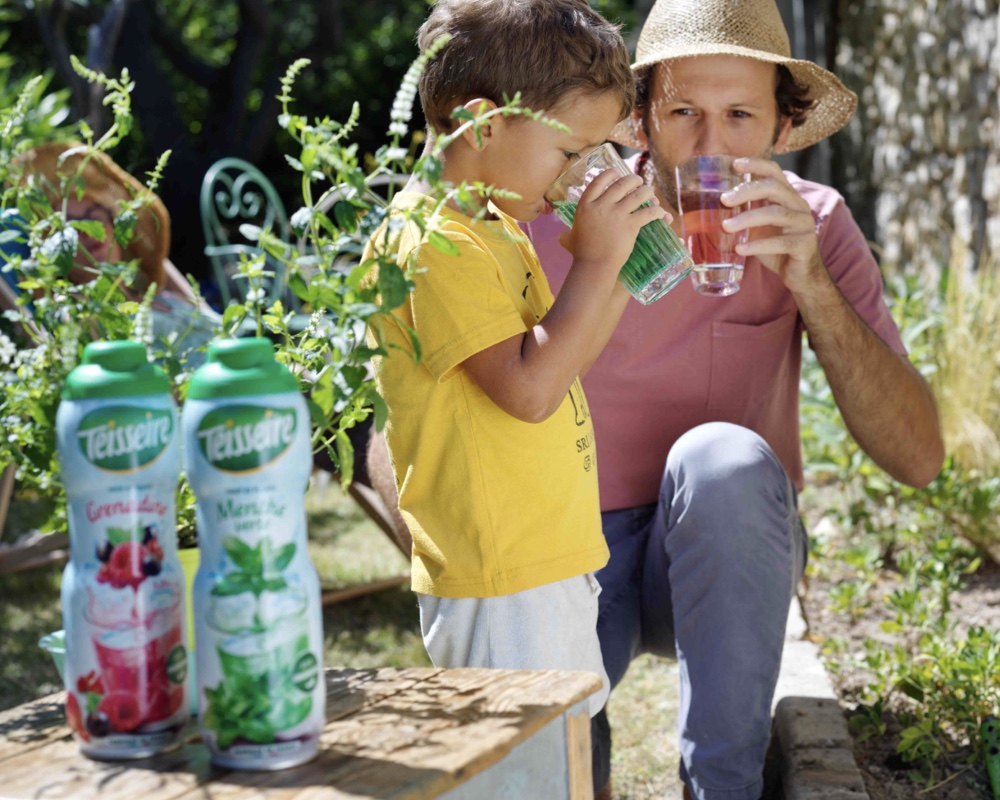 Healthier People, Healthier Planet
We want to make a positive contribution to the people and the world around us and provide consumers with brands they trust. This means ensuring sustainable practices are embedded in every element of our business.
When we set our commercial strategies and plans, our Healthier People, Healthier Planet goals are given the same priority as our financial performance goals. The goals will vary by geography as each business unit has a distinct role to play. Taken together, though, these goals support our overarching performance ambition, as well as our vision to be the most dynamic soft drinks company, creating a better tomorrow.
Access new growth spaces
We live in a dynamic world – consumer trends, routes to market and technology continue to evolve. We invest in consumer insight to identify emerging opportunities. To maintain momentum, we need to ensure we understand where growth will come from and what role we can play in meeting those consumer needs.
That is why we invested in Plenish, an organic, plant-powered company offering nut milks such as oat and hazelnut, alongside cold-pressed juices and functional shots. We know this category is growing in size and relevance as more health-conscious consumers look towards plant-based alternatives.
As well as traditional bricks and mortar retailers, online and direct to consumer all present new opportunities. Investing in our digital capability enables us to deliver the best consumer and retailer experience.
Increasingly consumers are demanding offerings without single-use packaging. We have extensive experience in providing drinks on dispense to the licensed trade and with Aqua Libra Co we've expanded into new areas, offering pure water through innovative tap technology to workers, commuters, travellers and students.
By investing in technology and partnerships we can meet the needs of customers, shoppers and consumers, now and in the future.