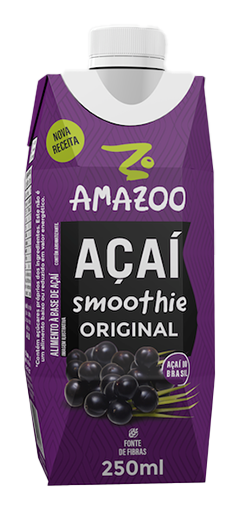 Amazoo Açai
A range of delicious acai smoothies.
Our Range
Açai Banana
Açai Strawberry
Açai Traditional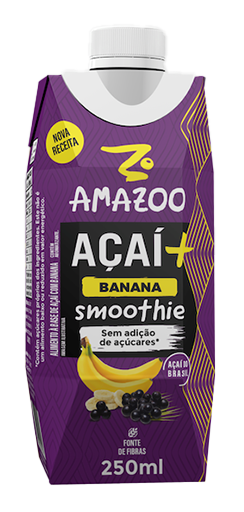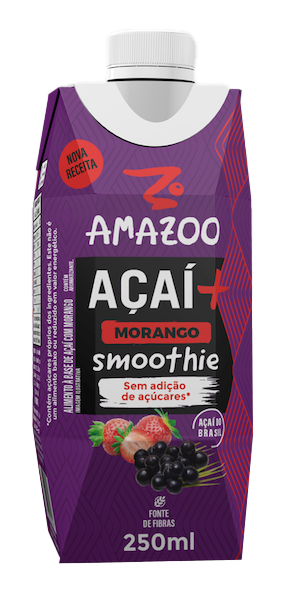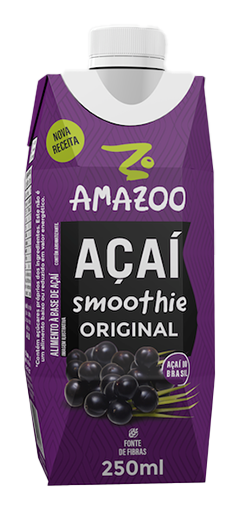 Our Range
Bela Ischia Specciale
Concentrate
Ready to Drink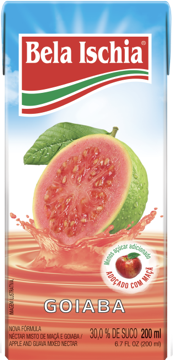 Bela Ischia was founded in 1967 by the Italian Giuseppe Di Iorio, who owned a company that sold fresh fruits in the Rio de Janeiro market.
For many years working with national and imported fruits, the company became the largest fruit importer in the state of Rio de Janeiro.
In 1996, with a desire to produce juices with the true flavour of the fruit, the company opened its factory in Minas Gerais and started to produce juices with fresh fruits from the company's orchards.
Bela Ischia grew and became renowned as one of the best-selling brands of concentrates and ready-to-drink juices in Rio de Janeiro and Minas Gerais. In 2017, after acquisition, Bela Ischia became part of Britvic and to this day preserves its Italian tradition from roots to fruits.
The name Ischia is a tribute from the company's founder to his homeland, the island of Ischia in Naples, Italy.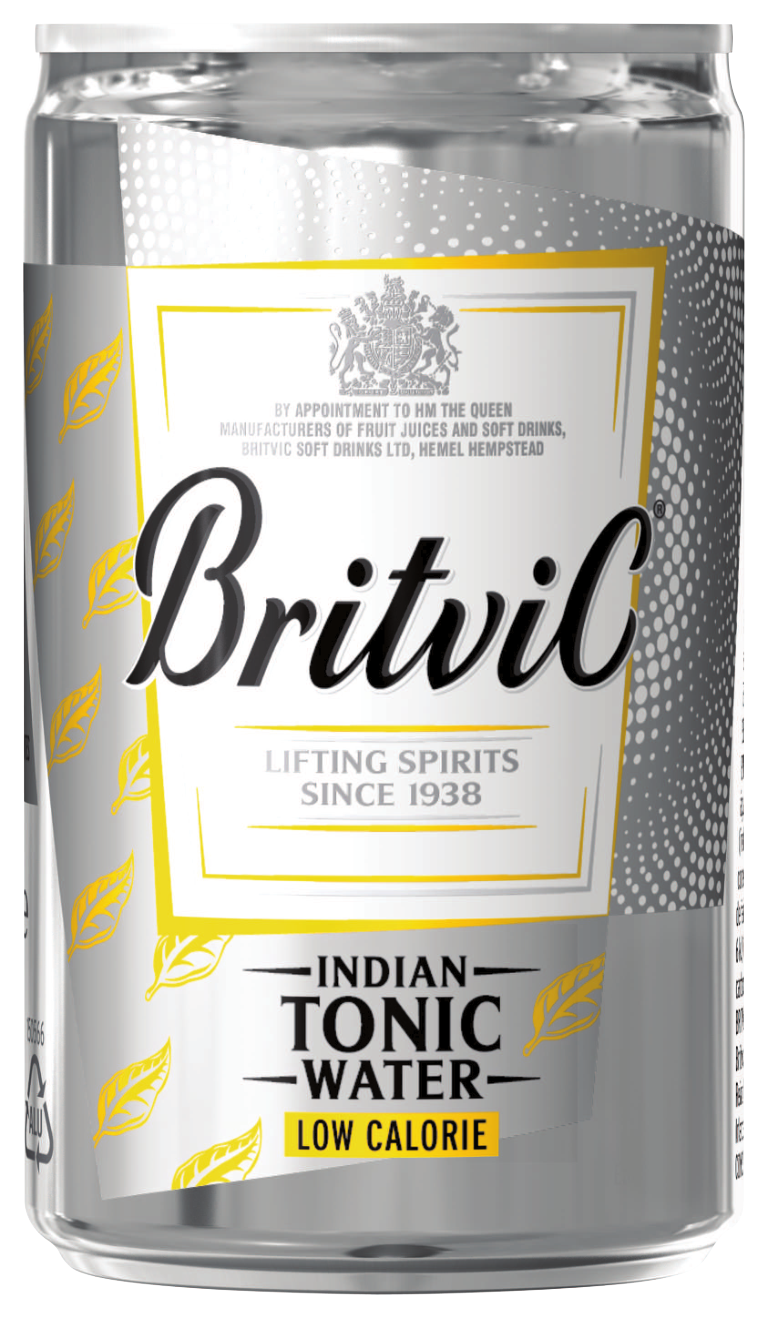 Britvic mixers
Our story started in 1938 as a product that was an affordable source of vitamins to the Great British public.
Originally selling Tomato Juice, followed by other juices and mixers, the brand has continued to evolve, becoming a fantastic core range of fruit juice and soft drinks sold across the globe.
Our Range
Britvic Ginger Ale
Britvic Tonic
Britvic Low Calorie Tonic
Britvic Club Soda
Britvic Pink Lemonade
Britvic Cranberry
Britvic Green Apple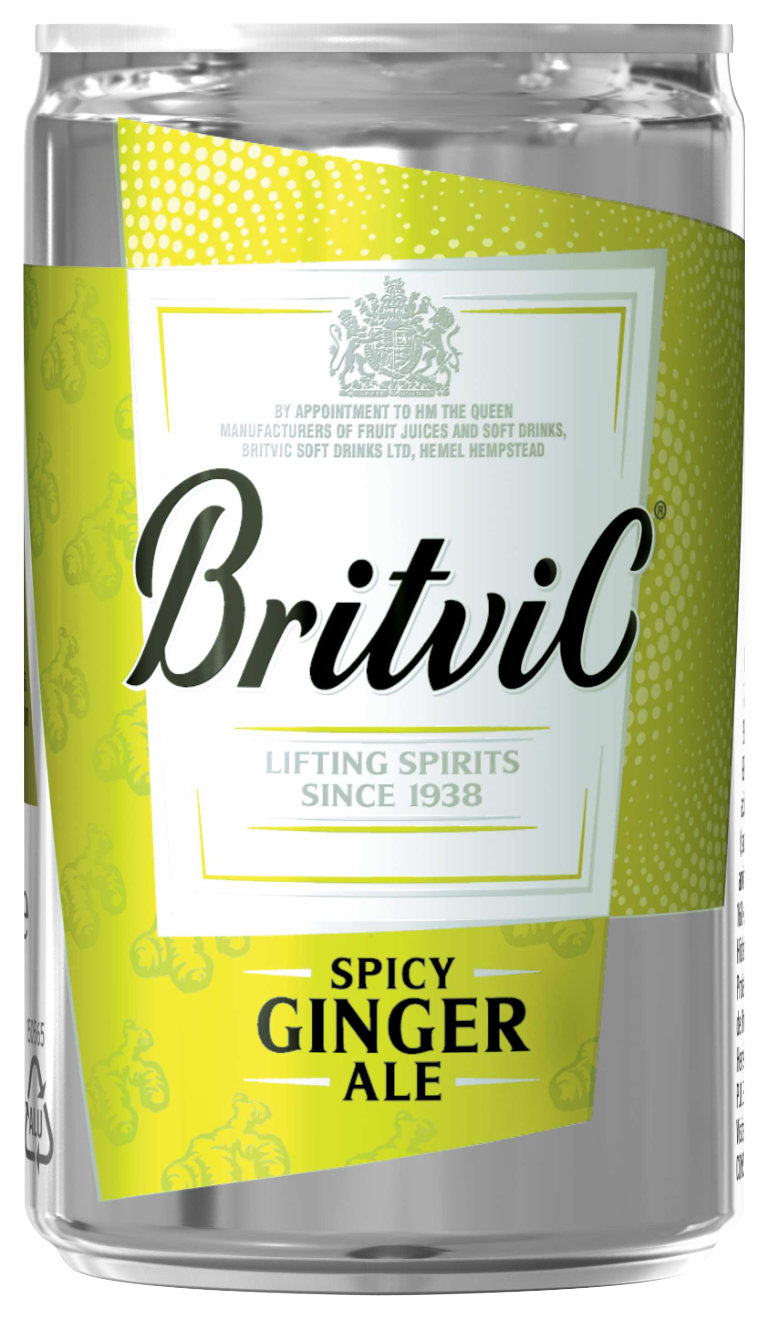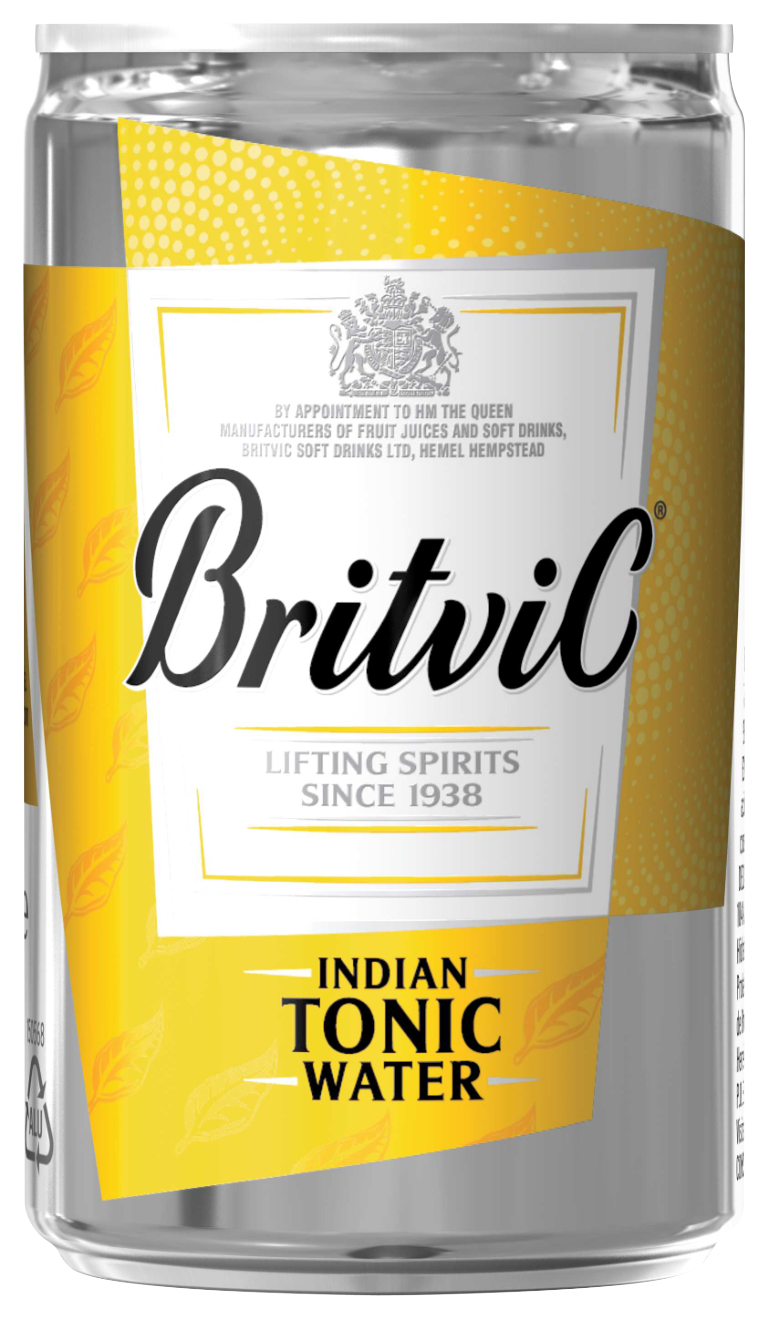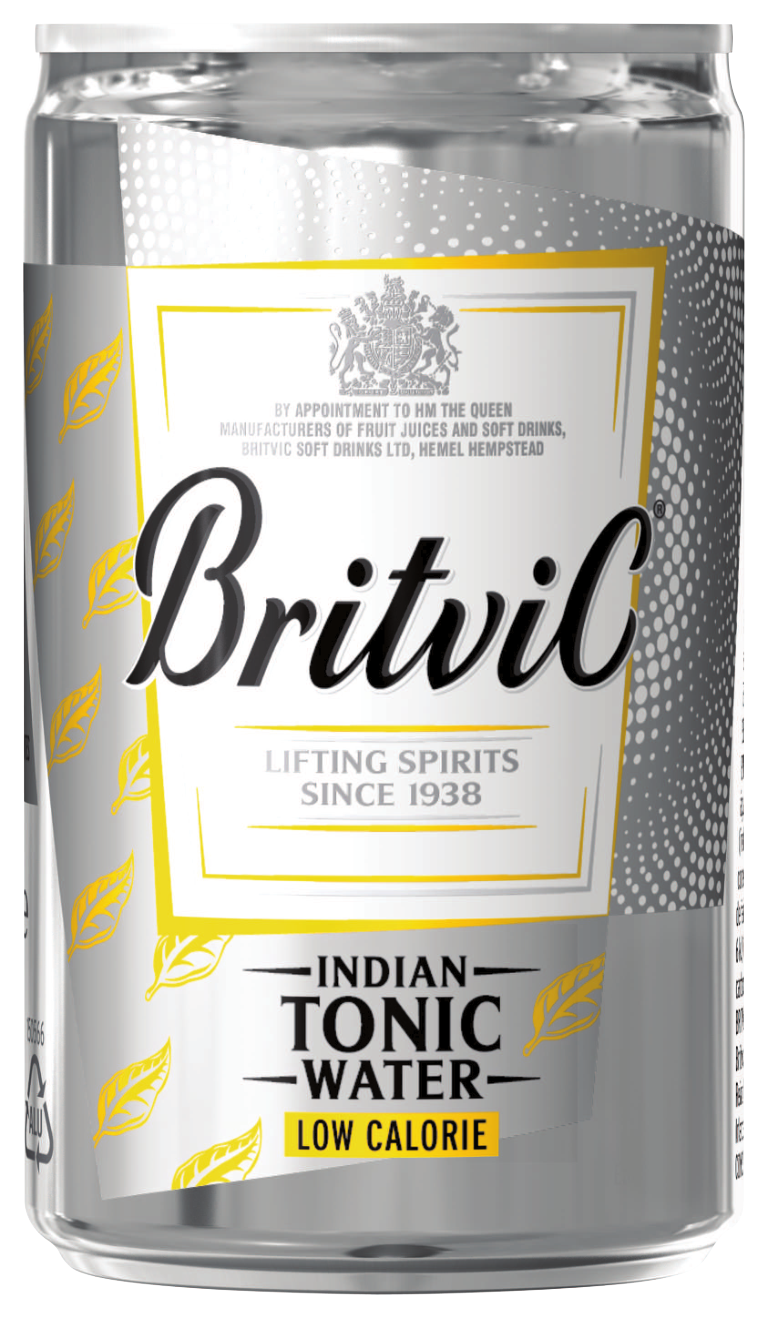 Britvic's Tomato Juice of 1938 was followed by Pineapple, Grapefruit and finally Orange Juice. Since then, the brand has continued to evolve and the range has grown, with Britvic Tonic, Ginger Ale and Bitter Lemon introduced throughout the 1950s.
Britvic 55 was added to the portfolio in 1978 as a sparkling fruit juice drink, and Britvic 100 launched in 2005 as a range of premium 100% fruit juices. Today, the Britvic Juices & Mixers range continues to be enjoyed in pubs, bars and foodservice outlets across Britain.
In 2016 the range was relaunched with a new look to highlight its heritage, as well as an improved, and award-winning, taste, with Britvic Indian Tonic Water being recognised with a Superior Taste Award (3 Stars) from the renowned International Taste and Quality Institute (iTQi) in Brussels.
Britvic holds a prestigious Royal Warrant appointed by HM The Queen, which is a mark of recognition to those who have supplied goods or services to the Royal Households and is proudly displayed on our labels.
In April 2018, Britvic was recognised in the CLASS Bartender's Brand Awards, with Britvic Tomato Juice Cocktail achieving full marks for taste.

Coco Refresh
Coco Refresh is Britvic Brazil's newest coconut water brand.


Dafruta
Dafruta is one of the most consumed drinks in Brazil in the concentrated and ready-to-drink categories and always seeks to bring flavour to Brazilians.
Our Range
Concentrates
Ready to Drink
Tropical



Dafruta was developed in Brazil in the 1980s as a mid-range price offering. Today, it has a wide portfolio and is available in concentrated juices and ready-to-drink formats. It is one of the most consumed drinks in the country in these two categories and always seeks to bring flavour to Brazilians.
Dafruta is the number one in sales in the concentrate juice category.
Dafruta is the third biggest brand in Brazil based on volume sold in retail.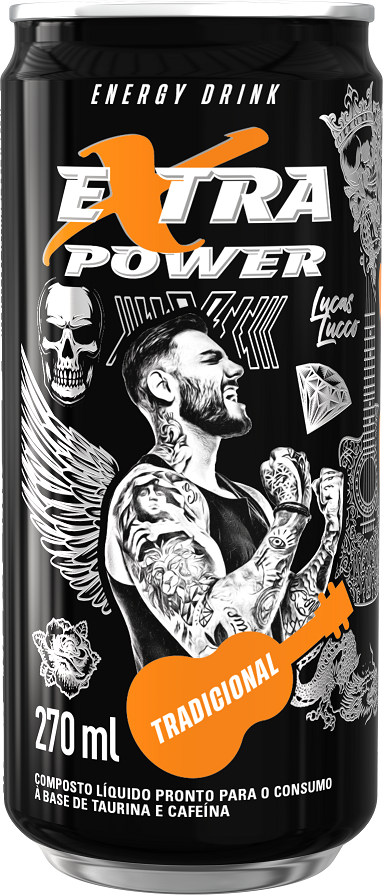 Extra Power
Energy drink brand in Brazil.
Our Range
Mango
Original
Pitaya
Watermelon
Yellow Fruits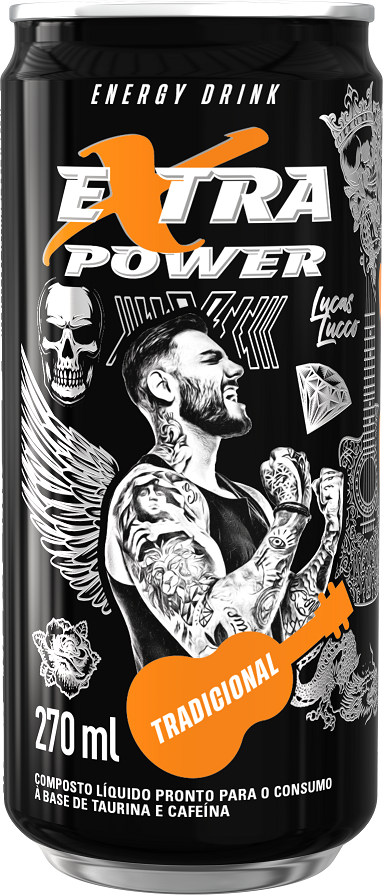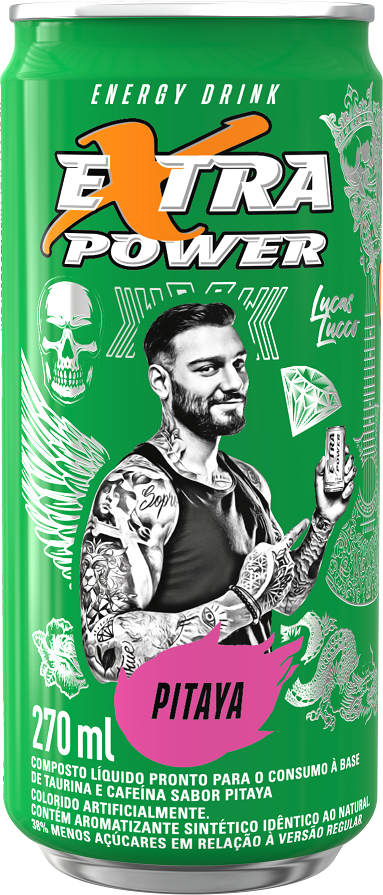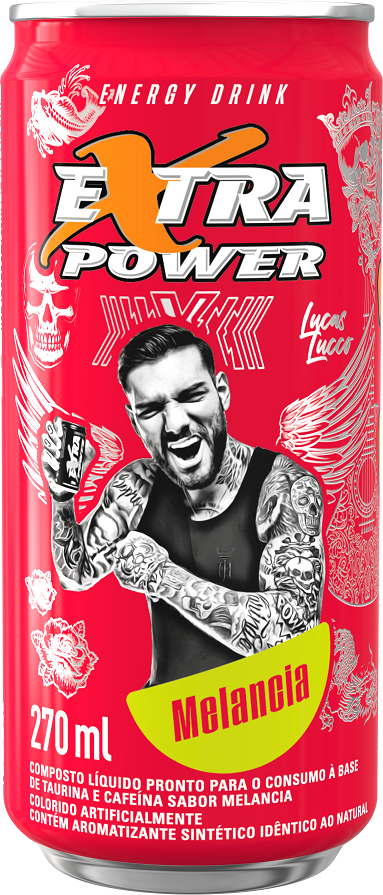 Flying Horse
Brazilian energy drink brand.
Our Range
Original
Watermelon
Yellow Fruits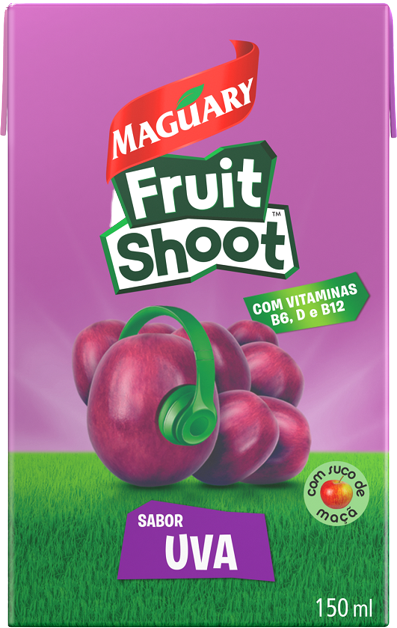 Fruit Shoot
Fruit Shoot is all about championing kids and all the things they love to do, fuelling their adventures with great tasting soft drinks.
Our Range
Fruit Shoot
Fruit Shoot 100%
Fruit Shoot Vegetal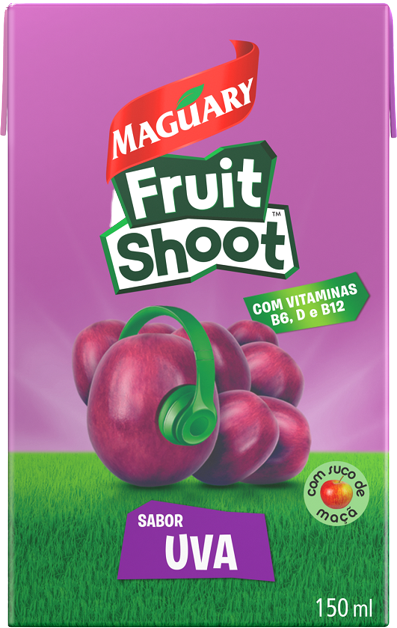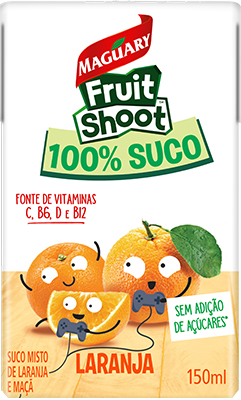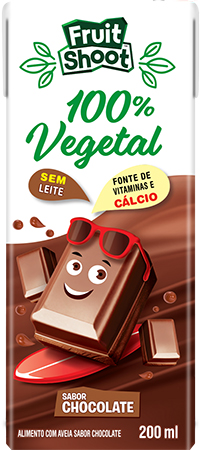 The Fruit Shoot story started in 2000, building on the long-standing success, heritage and trusted quality of the Robinsons Squash brand in Great Britain. Launched in a re-sealable bottle with real fruit in every drop, Robinsons Fruit Shoot was an instant hit with parents and kids, and has been providing tasty refreshment ever since, helping active kids all over the world keep the fun going for longer in line with the brand's purpose of inspiring kids' adventurous side.
In 2006, we added Fruit Shoot Hydro to the range, a naturally flavoured water drink for children with zero sugar and no artificial colours.
In early 2018, Juiced joined the line-up. Sweetened only with real fruit, Juiced contains the perfect 50/50 blend of water and juice with natural flavourings, using 100% naturally sourced ingredients. Juiced is free from preservatives, added sugar and sweeteners and contains no artificial colours or flavours. All of which means it's approved to drink in schools in England, Scotland and Wales.
In 2016 Fruit Shoot was given a refreshing new recipe when we added multivitamins. Just another example of doing good and tasting great.
Now Fruit Shoot is available in more than 25 countries, including the USA, Brazil and France, within its own local flavours, with Fruit Shoot available under the popular Teisseire brand in France and the Maguary brand in Brazil.
Fruit Shoot flavours are made with local markets in mind. In France there are iced tea Fruit Shoot flavours and the USA has an exclusive Fruit Punch flavour.

Juxx
Refreshing Brazilian juice brand.
Our Range
Cranberry
Cranberry Zero
Cranberry & Blueberry
Cranberry & Strawberry




The London Essence Company
Established in 1896 and refreshed in 2016, The London Essence Company began its journey on the banks of the River Thames, where the company's founders began to develop exquisite essences, for the city's finest perfume houses.
Using a pioneering distillation process, combined with the intricate art of layering flavours, they created delicate essences, unparalleled in depth and fragrance.



The London Essence Company infuses contemporary beverages with the glamour and nostalgia of the old world, to effortlessly elevate any occasion.
London Essence distils botanicals for the purest flavour, creating contemporary drinks with a nostalgic twist, which pair perfectly with premium spirits.
The range includes tonics, sodas and gingers, each delicately light and low in calories. Every product delivers a thoughtfully calibrated taste profile, designed to enhance a premium spirit, or present an exquisite standalone drinking experience.
Globally, a handful of the most talented bartenders use our mixer collection to fashion their creations and London Essence can be found in some of the world's 50 best bars.
London Essence Company tonics and sodas are now listed in 34 markets and in more than 8,600 outlets globally.

Maguary
Acquired by Britvic in 2015, Maguary is one of the leading soft drinks brands in Brazil, well known for its dedication to product quality, respect for consumers and ethical principles.
Our Range
Original
Maguary Life
Ready to drink
Seleção
Super Fruits



The Maguary brand was founded in the city of Pedras de Fogo in 1953 by the Tavares de Melo family, the leading producers of concentrated pineapple juice in the region at the time. This concentrated juice became their signature product and a family favourite across Brazil, synonymous with quality and natural ingredients. From 1962 onwards, the family began to expand their portfolio to include cashew fruit, passion fruit, guava, mango, tamarind and grape flavours, and soon began exporting out of Brazil.
The brand continued to evolve, with dilution instructions being added to the on-pack labels throughout the 1970s and 1980s, and new formats being introduced to suit the grocery and on-the-go markets across Brazil. Today, Maguary is Brazil's market leader in the juice concentrates and not-from-concentrate juices categories, offering a broad range of flavours, sizes and formats to meet the needs of today's consumers.
The brand is named after the Maguari stork which is native to north east Brazil.
Maguary cashew drinks are made from the cashew apple. The cashew apple is the fleshy part of the cashew fruit that is attached to the cashew nut. The top end of the cashew apple is attached to the stem that comes off the tree. The bottom end of the cashew apple attaches to the cashew nut, which is encased in a shell. The pulp of the cashew apple is very juicy with a strong sweet smell and taste, but the skin is fragile making it unsuitable for transport.
Very popular in Brazil, cashew is present in the majority of Brazilian homes, mainly in juices but also in homemade sweets and mixed with cachaça, a distilled spirit made from fermented sugarcane juice.
Maguary received the royal seal of approval from Queen Elizabeth and Prince Philip after their visit to Brazil in 1968.

Mathieu Teisseire
Mathieu Teisseire is an iconic French brand that has a heritage of crafting exceptional syrups in France that stretches back the last 300 years. The brand is driven to capture flavour as close to the real ingredient as possible. From the foothills in the French Alps, Mathieu Teisseire is the number one syrup brand in both out-of-home and retail channels distributing syrups in over 100 countries worldwide.
Available in a wide range of channels including cafés, hotels, shops and restaurants, this brand is trusted by some of the world's best bars and by international key accounts.
Our Range
Les Fruits
Les Gourmands
Les Herbes et Les Fleurs
Les Spécialités



In 1720, Mathieu Teisseire, a liquoriste and vinegar maker by trade, set up a distillery in the French Alps. He soon introduced his delicious cherry liqueur to the local neighbourhood.
Only the purest water, naturally filtered from the French Alps, is used to make our syrups.
Our unique blend of two sugars provides a balanced flavour and reduces crystallisation, which results in less waste and mess.
Recognised by international quality institute Monde Selection, a wide range of our syrups have received Grand Gold and Gold awards for superior quality and exceptional flavour.
We are the global leader in branded flavoured concentrates and the second largest supplier of ready to drink juices in the world.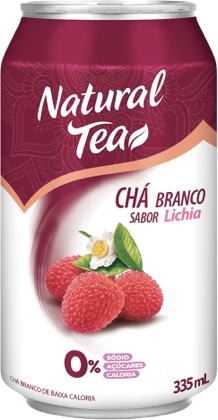 Natural Tea
Natural Tea was launched in Brazil in 2015 as a natural, better for you brand that promotes living a healthy lifestyle and brings more balance to your life. Natural Tea is available in one litre cartons and 335ml cans.
Our Range
Green Tea with Lemon
Green Tea with Orange and Ginger
Hibiscus, Pomegranate and Goji Berry Tea
White Tea with Lychee
White Tea with Pitaya and Blackberry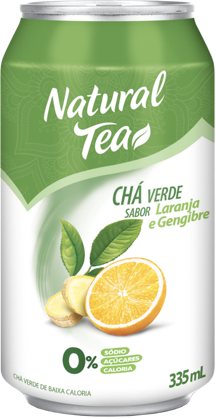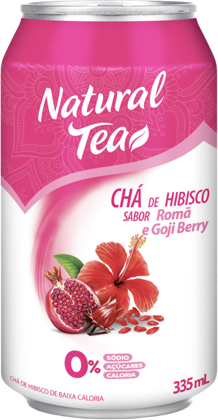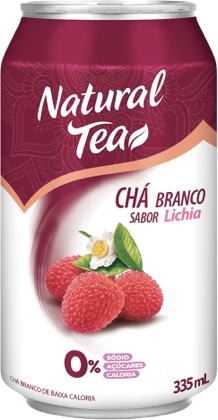 Natural Tea, available under the Maguary brand, was acquired by Britvic in 2015. Its mission is to 'inspire people to live in balance and enjoy their moments of tranquillity with the perfect harmony between lightness, refreshment and the taste of herbal tea flavoured with different fruit combinations'.  
As well as its great taste, Natural Tea contains no added sugar, zero calories and sodium, giving it a great competitive advantage in the Brazilian market. 

Pressade
Thanks to carefully selected fruits, Pressade creates delicious fruit juices for all the family to enjoy.
Our Range
Cashew
Lemon
Mango
Orange
Tangerine



Founded in 1983, Pressade believes that the quality of a juice depends on the quality of its source. The brand prides itself on selecting fresh, healthy and ripe fruit with care, preserving the benefits and flavours the fruit provides to offer high quality juices.
In 2016, Pressade organised a wedding directly on the track of the Tour de France. The wedding was organised in less than three weeks for Stephanie and Thierry, winners of a Facebook competition as part of a digital campaign called Smile, It's Your Tour which received more than 500 entries.

Puro Coco
Puro Coco is a coconut water that was established in 2011 with the intention of giving your body the strength to experience life to the fullest. This fat, cholesterol and preservative free drink helps consumers stay light and hydrated.
Our Range
Puro Coco 1l
Puro Coco Passion Fruit
Puro Coco Strawberry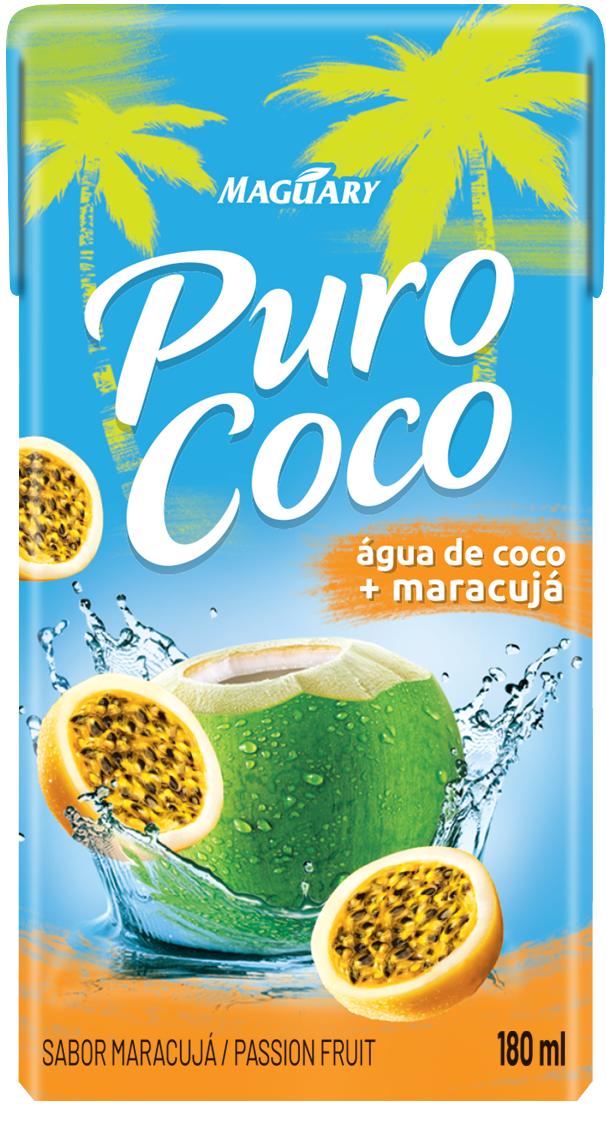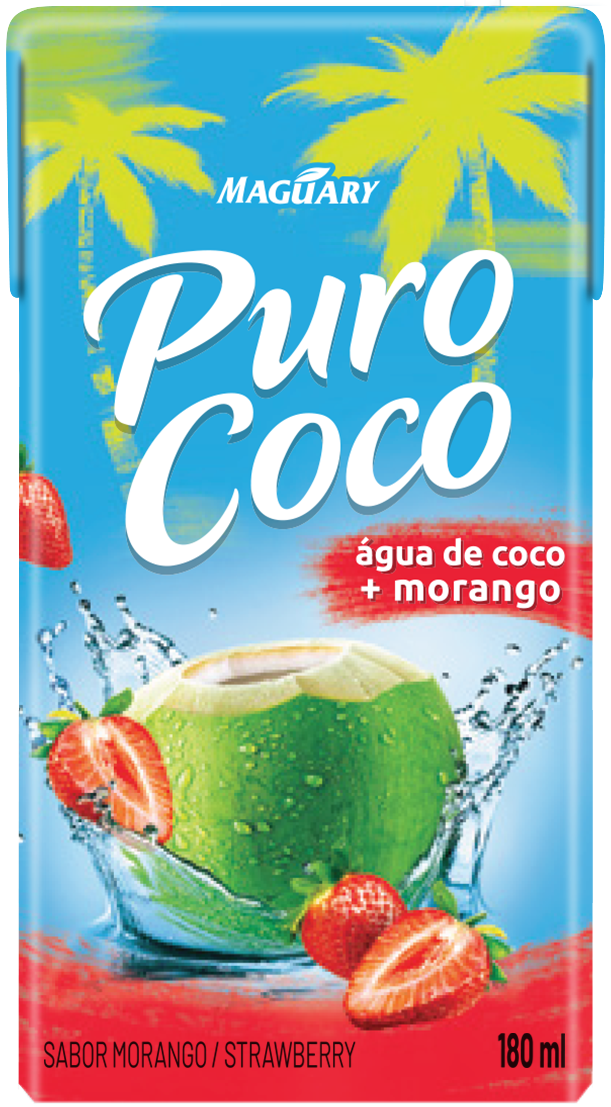 Puro Coco is available in 1 litre and 200ml packs.
The coconut water category has grown a lot in Brazil and Puro Coco is now the fourth largest brand by volume in the country.