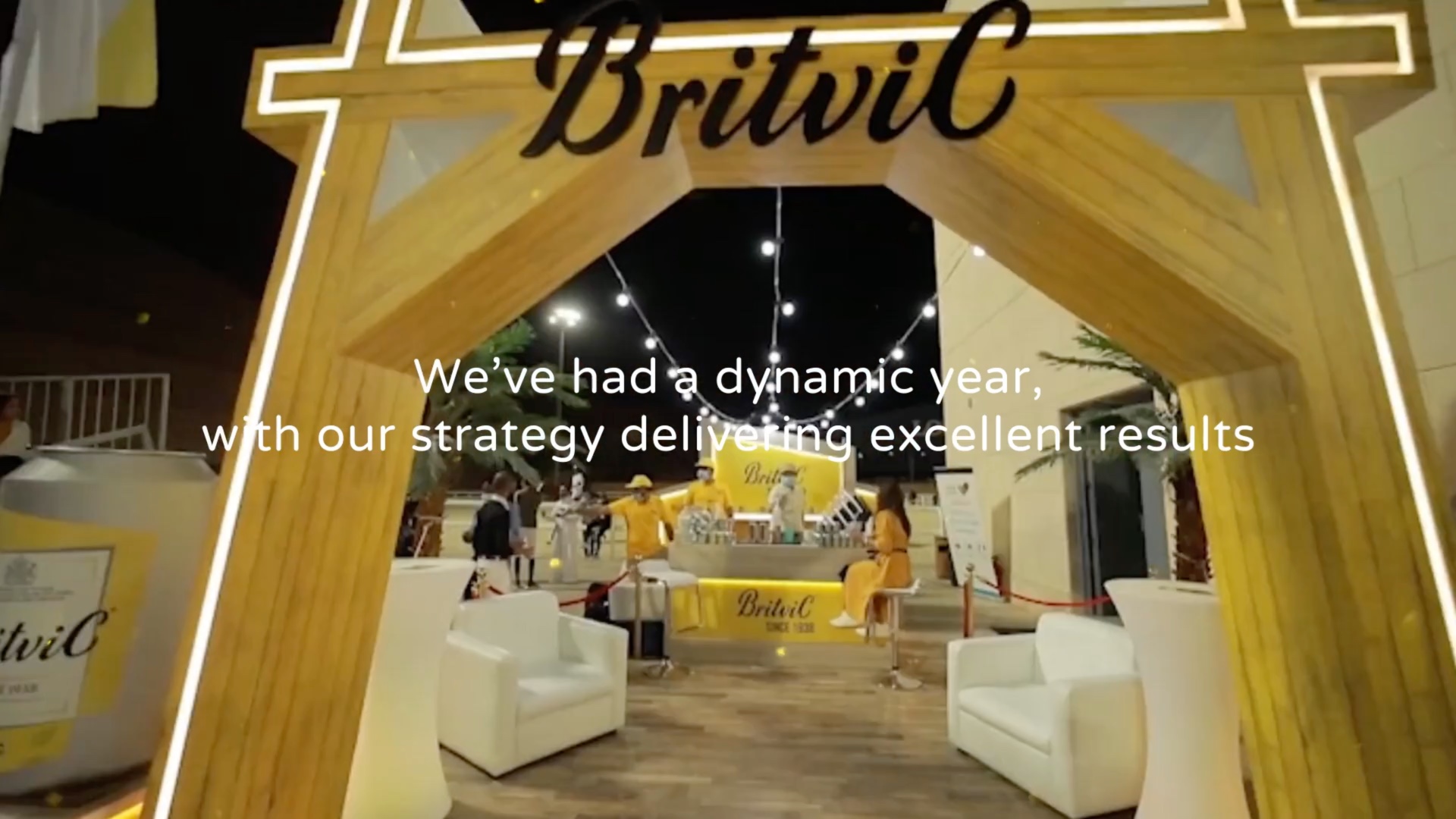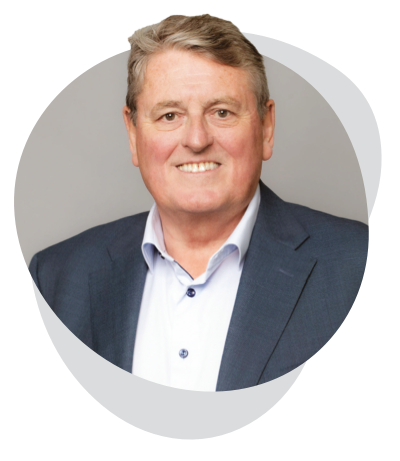 Chairman's statement
Simon and his team have delivered another set of excellent results and made significant progress on the business' strategic priorities.
John Daly
Chairman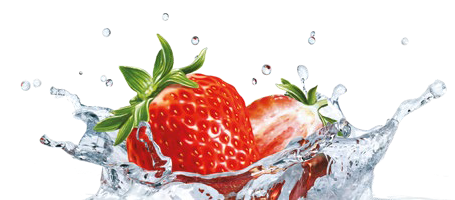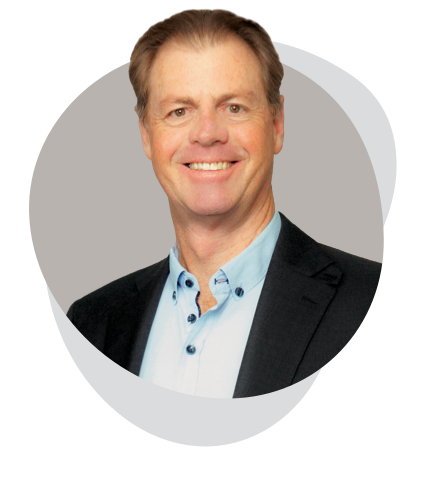 CEO's statement
Once again, I am incredibly proud of the entire Britvic team. They have shown agility and resilience to deliver a strong performance.
Simon Litherland
CEO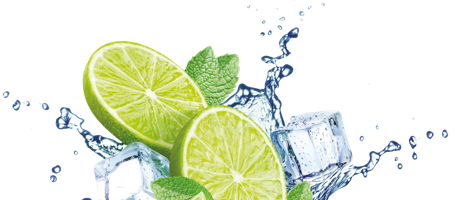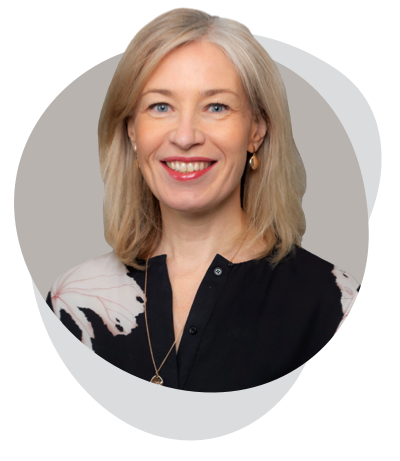 CFO's statement
We have delivered an excellent performance in the year, despite the headwind of significant cost inflation.
Joanne Wilson
Chief Financial Officer
Revenue
£1,618.3m
Why do we measure this?
Revenue growth measures our ability to
increase price and/or increase the volume sold.

Performance
Underlying revenue increased by 15.5%, adjusted for constant currency and Counterpoint agency brands. Reported revenue increased by 15.2%.
Adjusted EBIT
£206.0m
Why do we measure this?
Adjusted EBIT measures the underlying
profitability of the company, excluding any
one-off costs.
Performance
Adjusted EBIT increased by 16.0%, adjusted for constant currency and excluding Counterpoint agency brands. Reported adjusted EBIT increased by 16.7%.
Free cash flow
£128.8m
Why do we measure this?
Free cash flow measures the cash generated
by the business to fund payments to our
shareholders and acquisitions.
Performance
Free cash flow was £128.8 million, with the
increase from 2021 primarily driven by the
increase in EBITDA and an improvement in
working capital.
Profit after tax
£140.2m
Why do we measure this?
Profit after tax is a statutory measure of financial performance which considers adjusted EBIT, interest, taxation and adjusting items.
Performance
Profit after tax increased by 45.3%, reflecting the increase in adjusted EBIT.
Adjusted earnings per share (EPS)
57.3p
Why do we measure this?
Adjusted earnings per share measures the profit per share of the company and is used by investors to compare the performance of a company against peers.
Performance
Adjusted EPS increased by 29.3%, due to higher adjusted EBIT.
Dividend per share
29.0p
Why do we measure this?
The dividend per share measure enables shareholders to calculate the amount of profit that is returned to them by the company in cash.
Performance
Dividend per share increased 19.8% due to the adjusted EPS increase and maintaining the 50% payout ratio on underlying earnings.
*2021 restated due to Software as a Service restatement.
Healthier consumer choices (average calories per 250ml)
24.4 cal per 250ml
Why do we measure this?
Providing healthier consumer choices is at the heart of the company's strategy. Measuring calories per serve is a lead indicator of success in this area.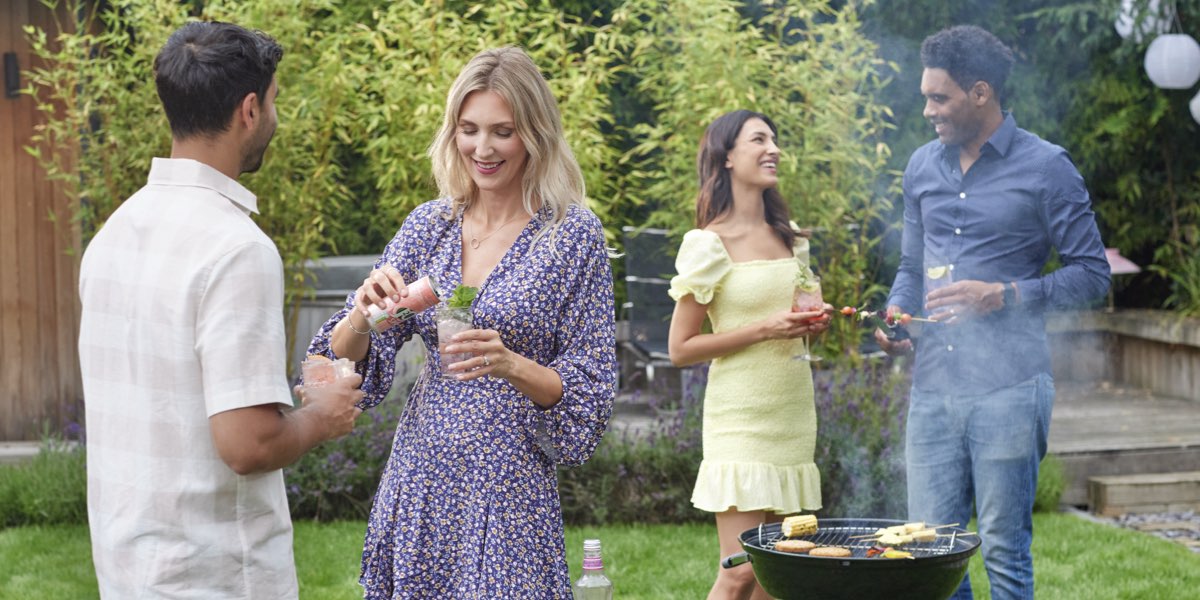 Recycled plastic (rPET) bottles in our British
and Irish businesses (exit rate)
19% GB 36% Ireland
Why do we measure this?
Measuring rPET enables the company to track its progress on its journey to a circular economy to ensure packaging never becomes waste.
Water intensity ratio
1.99 m³/tonne production
Why do we measure this?
Measuring water intensity enables the company to track the improvement in water efficiency in its operations*.
Manufacturing energy from renewable sources
57%
Why do we measure this?
Measuring energy from renewable sources enables the company to track progress towards creating a zero carbon economy.
* Water ratio includes our fruit processing business, Be Ingredient, in Brazil.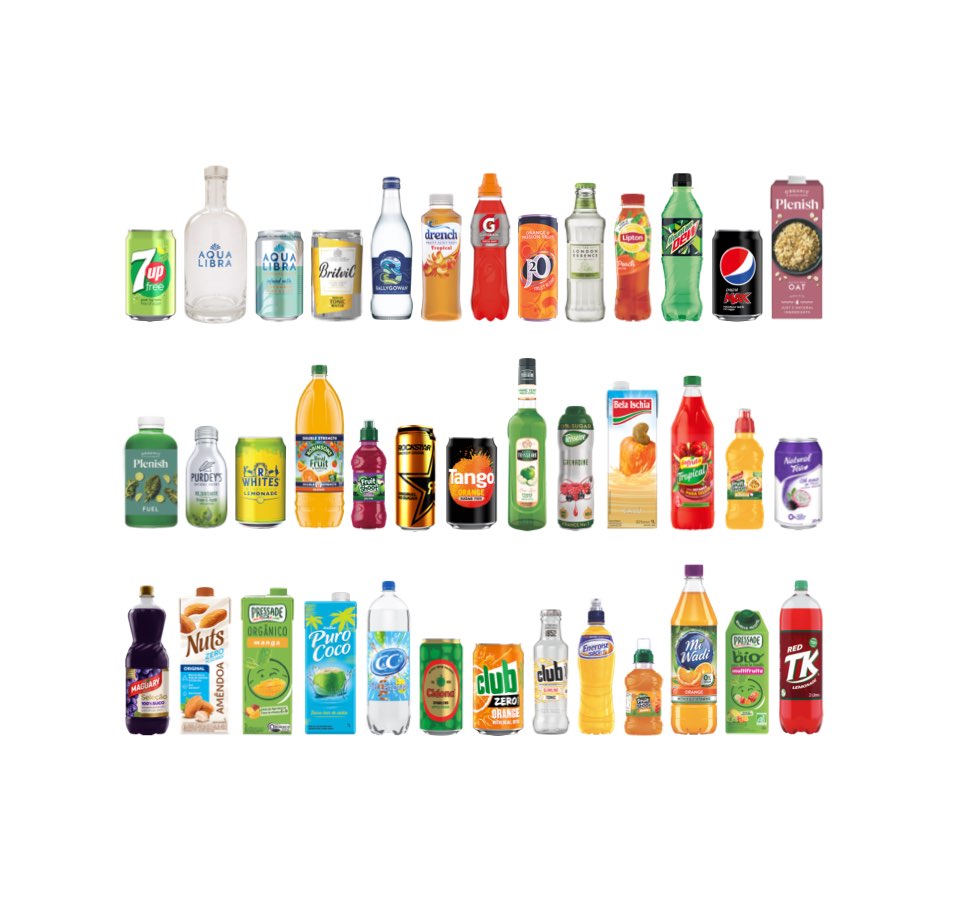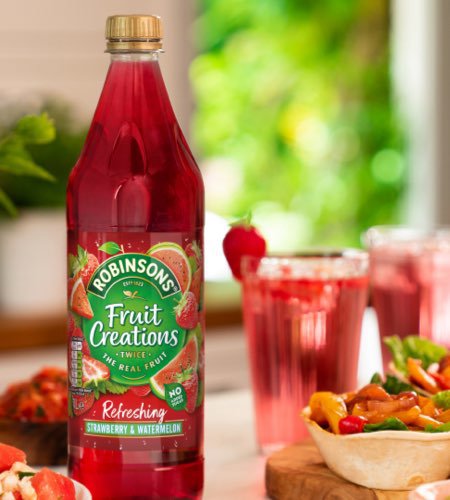 A portfolio of market leading brands
In Great Britain and Ireland, we have a full portfolio of family favourites, both owned and as the bottler for PepsiCo. In France and Brazil, the portfolios are all owned brands in a smaller number of categories. In each market we are the leading supplier of flavour concentrates, underpinning our strategic pillar of flavouring billions of water occasions.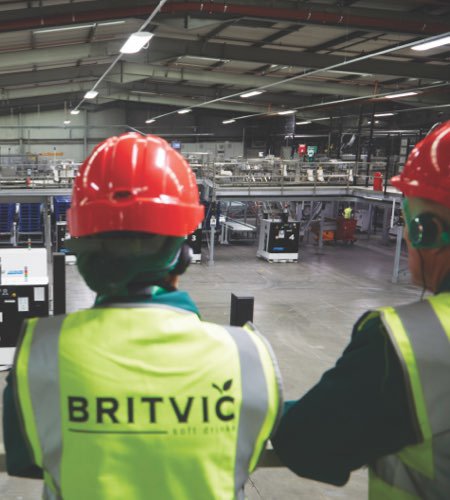 A well-invested infrastructure
The completion of our business capability programme in Great Britain means we have a fantastic supply chain platform to enable us to lead market growth. In our other markets we continue to invest in the supply chain to support growth, efficiency and our sustainability targets. Beyond the supply chain we are investing in both our digital capability and IT infrastructure to ensure that the business is future fit to realise our growth ambitions.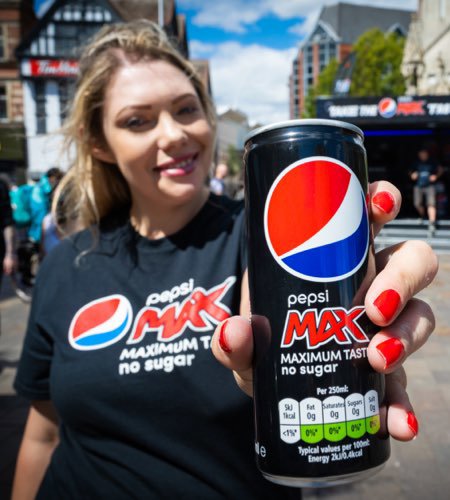 A long-term agreement with PepsiCo
In October 2020, we signed a new and exclusive 20-year franchise bottling agreement for the production, distribution, marketing and sales of its soft drink brands in Great Britain. Our PepsiCo relationship provides access to a portfolio of global brands, including Pepsi MAX, 7UP, Lipton Ice Tea and, more recently, Rockstar Energy. This follows a similar 10-year agreement signed in 2016 with PepsiCo in Ireland.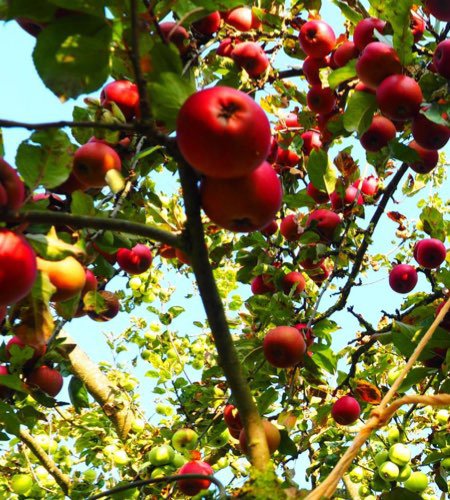 A sustainable business
Britvic's Healthier People, Healthier Planet sustainability ethos underpins every element of our business strategy to ensur e that we deliver sustainable value for all our stakeholders, and create a better tomorrow.The roll out of our interactive employee learning programme has continued. A further two modules have been added, focusing on healthier consumer choices and sustainable supply chains.
A well-financed and cash generative business
Britvic has a strong financing platform, with a £400 million sustainability linked multi-bank revolving credit facility and a series of private placement notes in place.
The business is cash-generative and has a clear capital allocation policy, including a commitment to a dividend policy that pays out 50% of profits.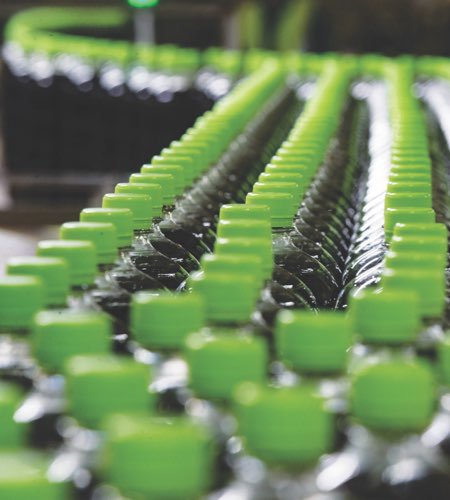 A track record of growth
Since the appointment of Simon Litherland in 2013, we have consistently delivered excellent returns for shareholders. While the COVID-19 pandemic interrupted progress in 2020 and 2021, we have continued to generate total shareholder returns significantly ahead of the FTSE 250.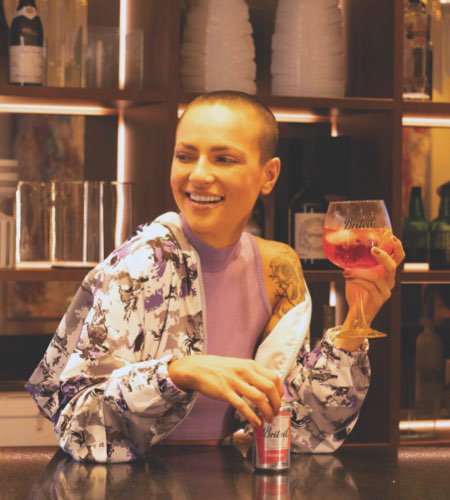 A resilient and growing category
Soft drinks are a consumer staple, meaning category performance is consistent, stable and projected to grow. Growth is achievable through increasing consumption by innovating to meet emerging consumer needs, accessing new spaces and premiumisation.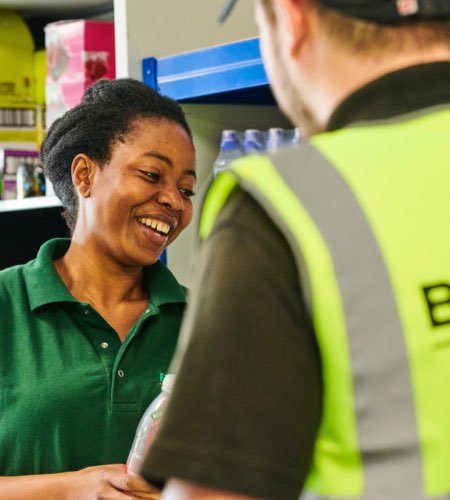 An engaged and agile workforce set up for success
We're building a working environment where everyone belongs. This year we continued to develop Working Well – our new dynamic ways of working. We have repurposed our work spaces to increase interactions, collaboration and opportunities for innovation with performance based on output rather than hours spent.
Business model
We believe the way we do business is fundamental to our success. This is why our sustainable business practices, which we call Healthier People, Healthier Planet, are embedded in every element of our business model and our growth strategy. We see this approach as integral to Britvic's resilience, to driving growth, to being a force for good in the world, and ultimately delivering value for all our stakeholders.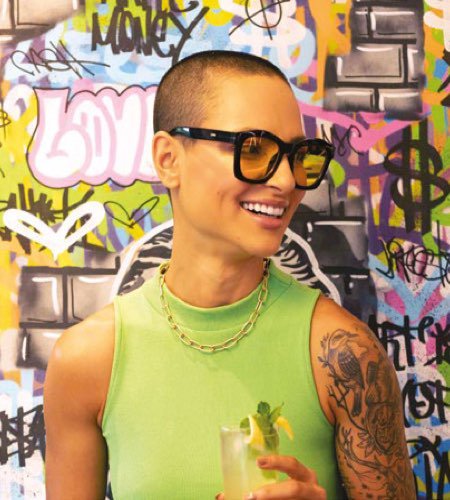 The starting point of our business is understanding how we can best meet the diverse requirements of our consumers and customers. We aim to build a longer-term view, understanding emerging trends and the wider context the category operates in, as well as current consumer needs. By putting the consumer and the customer at the heart of what we do, we can innovate and develop brands that consumers love and deliver scalable products and services that maximise the growth opportunity for our customers.
Consumer insight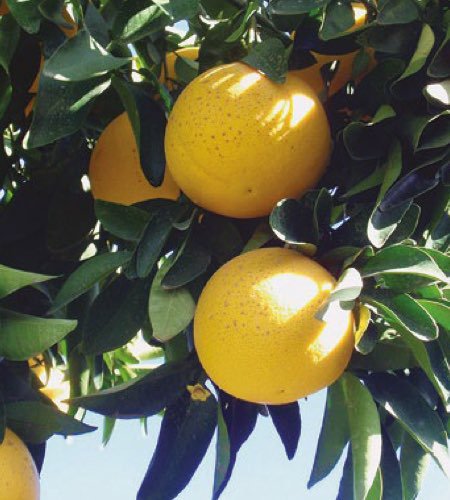 We are committed to producing high-quality soft drinks that are sourced and manufactured in a fair, ethical and environmentally responsible way. Our sustainable procurement strategy, which aligns with 14 of the UN Sustainable Development Goals, focuses on four core overarching priorities: low carbon supply chain, sustainable packaging, regenerative agriculture, and ethical sourcing.
Sourcing
We have invested in state-of-the-art technology across our manufacturing sites to ensure we are maximising our business capability – volumes, resilience and agility – and operating at the highest standards. We work with specialist distribution companies to transport our products, rather than operate our own fleet of vehicles.
Manufacturing and distribution
Our customers are essential to our business as our main route to market, and as partners on joint business plans where we can create shared value. We share our expertise with our customers to drive category growth and engage regularly with them through face-to-face meetings, conferences, events and webinars. Additionally, we host specific websites for our customers which offer ideas and advice on everything from perfect serves to interpreting and implementing government policy such as the recent High Fat, Salt, Sugar (HFSS) legislation.
Customers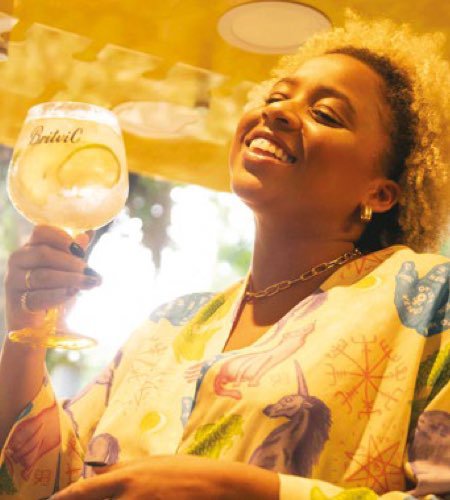 We invest in and deliver award-winning advertising and marketing campaigns to build brand awareness, drive sales growth, and grow market share. This work is critical to the success of our portfolio of owned brands and the brands we make and market for PepsiCo. Each of our much-loved household brands has a clear identity and purpose and >many, such as Teisseire, R. White's, and Ballygowan, have a deep-rooted history going back hundreds of years. It is our privilege, as custodians of these brands, to innovate and grow the brand proposition while simultaneously remaining true to the brand's heritage. Equally, we use our flavour and marketing expertise to create, establish and grow new brands such as Aqua Libra Co and London Essence.
Marketing and sales
20.0%
Delivering Total Shareholder Returns (TSR) through dividends and share price movement. In 2021 our TSR was 20.0%.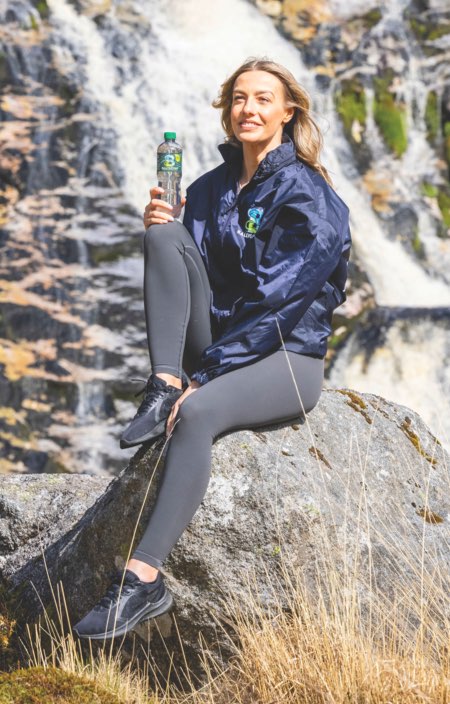 Our approach to sustainability
Doing good while doing well has been at the heart
of Britvic's ethos since the creation of The British
Vitamin Product Company back in the 19th century.
This continues to this day. We want to make a positive
contribution to the people and the world around us.
24
calories per serve
Average calories per serve per 250ml
482
community days
Achieving our 2025 goal three years early
5%
annual reduction in Scope 1 and 2 market-based carbon emissions
Since 2017, our Scope 1 and 2 market-based emissions have reduced by 34%
Inclusion pay gap report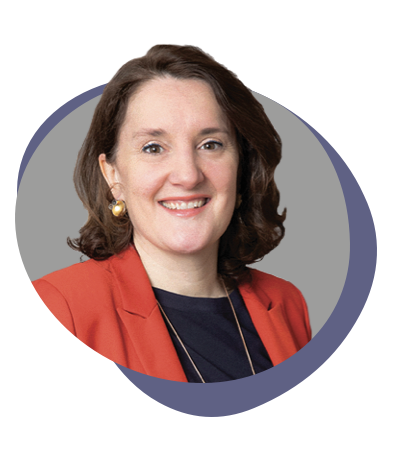 I firmly believe that transparency across our gender and ethnicity pay gaps are critical to any firm's inclusion and diversity agenda, helping track and measure progress and ensure equitable treatment for all our employees. I am proud that this year we have both the quality of data and confidence in our agenda to be able to voluntarily report our ethnicity pay gap for the first time.
Elly Tomlins
Chief People Officer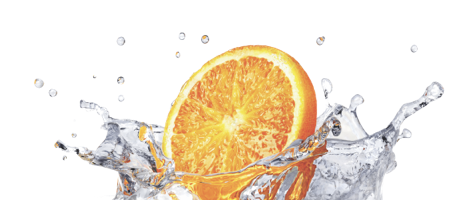 This is an interactive version of Britvic plc's 2022 Annual Report. The content on this page should be read in conjunction with and with reference to the printed version, which is available to download from this website.