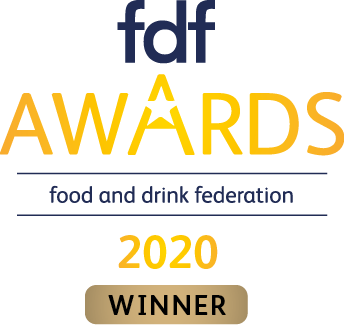 Britvic has won the award for its Young Person's Programme for 2020 in the Education Initiative category at the FDF awards held on 3rd February 2021. The virtual event had more than 300 viewers celebrating the success of the winners and the strength of the food and drink industry.
Britvic's winning young person programme, has taken on four sixth formers each year between 2015 and 2019 from the Sir Frank Whittle Studio School in Lutterworth as part of the Studio Schools government initiative. The programme offers students practical work experience alongside their schoolwork at its National Distribution Centre with three long school days and two days each week.
The programme has been a career pathway for local young people with 93% of students who graduated gaining permanent or temporary roles at Britvic or one of its partners, Wincanton and Eddie Stobart. 
For the third year in a row, Britvic has been shortlisted for the Food and Drink Federation Awards –having previously won Brand Launch of the Year with Robinsons Fruit Creations and Cordials in 2019.
This year Britvic reached a new record in being nominated for five categories including:
Apprentice of the Year with Michal Chalupka who is a fourth year engineering apprentice at our Rugby factory
Campaign of the Year, with Tango and its 'Sticky Situation' campaign
Exporter of the Year
Human Resources Initiative with, 'myLife', an online wellbeing solution to offer employee support 24/7 support
British journalist, writer, broadcaster and celebrity restaurant critic, Jay Rayner hosted the ceremony.