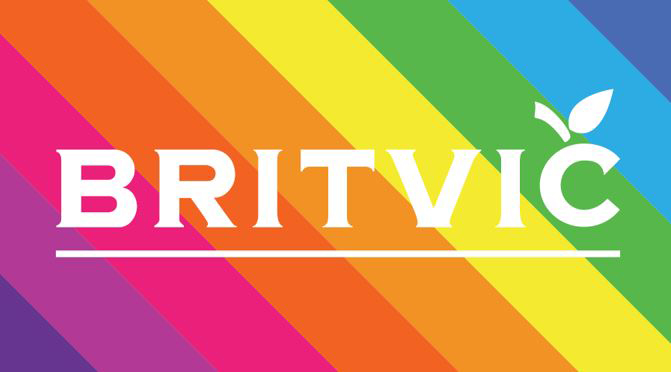 Covid-19 has seen many Pride events cancelled but four major companies have joined forces to ensure the voices of their lesbian, gay, bi and trans (LGBT+) employees remain heard.
A digital panel discussion, hosted by Britvic Soft Drinks and attended by more than 100 employees, saw LGBT+ representatives from the soft drinks manufacturer, Deutsche Bank, PepsiCo and Sainsbury's sharing their experiences with the wider workforce.
Chaired by equalities charity Stonewall, the event focused on the importance of Pride, especially in a time of social isolation, and the role that ally groups play in championing diversity.
Ally groups are formed by LGBT+ and straight employees who want to visibly support diversity and inclusion in the workplace and this event heard from representatives for each of the companies' ally groups: the B-Proud network at Britvic; dbPride at Deutsche Bank; EQUAL at PepsiCo; and Proud@Sainsbury's.
Kevin Donnelly, Britvic Ireland's managing director, said: "We're living in tough times and everyone is fighting a mighty battle – it is wonderful we have events like this as part of our B-Proud group. I know we've all missed Pride events but virtual events like this bring people together and that has never been a more valuable thing to do.
"The purpose of our journey in diversity and inclusion is to create an environment where everyone can bring their full and best selves to work and it's great to have an opportunity to celebrate our LGBT+ community."
Paul Careless, a gay man and Britvic export manager, said: "Events like this are even more important during coronavirus. People are facing the challenges of being isolated, so it's really important to show that there are support networks out there. Having individuals from other industries as well helps to raise awareness and ensure LGBTQ+ communities have a voice.
"Being at Britvic for over 14 years and being openly gay since I was 21, I have always been supported to bring my true self to work. I truly believe Britvic creates products that serve everyone, and as an organisation we include everyone.
"The B-Proud group over the last few years has gone from strength to strength. Building on the core values of supporting our people, educating and equipping our employees and championing inclusion."
The panel discussed the importance of LGBT+ people and allies being visible within business.
Shardul Gaur, a gay, BAME (Black, Asian and Minority Ethnic) man and a credit trader at Deutsche Bank, said: "When I was growing up, I started coming out to my friends who were supportive, but in a quite passive way. When I came out to my brother, he not only supported me but actively encouraged me to meet other gay people, which transformed my life. Before this I didn't want to meet anyone because I was scared to be found out – and it's this fear that makes the journey very difficult for everyone. Having allies on your side makes this smoother and easier.
If no one is talking about LGBT+ because they are not LGBT+ and don't know anyone who is, then this creates an environment where a person who wants to come out won't. Every person can have a huge impact on the life of an LGBT+ person by becoming an ally."
Ben Cooper, a gay man and PepsiCo category manager, said: "It's the little things, like wearing a rainbow lanyard, that can make a massive difference.
"When working with straight senior stakeholders, there's an anxiety that comes in the back of your head that they're not going to want to work with me because I'm gay and I start wondering whether they take me seriously.
"When we did our first ally day, we put out ally stations on each of the floors which had rainbow lanyards and information. I was nervous – I might as well have stood there with a big rainbow flag and told everyone I was gay but, a few days later, I went into the leadership team meeting and all of them were wearing rainbow lanyards. Instantly all my anxiety went away because I knew I could just be myself.
Speakers also discussed their love of Pride season and how it is different this year.
Jemma Kameen, a lesbian woman, Sainsbury's store manager and chair of Proud@Sainsbury's, said: "Pride is my safe place. It is the one time of year I feel safe enough to hold my wife's hand, but Pride is also an event that catapulted me to do what I do now. When I started my Proud@Sainsbury's journey I'd just started as store manager and when Sainsbury's announced they were going to be doing Pride it was like all my dreams had come true.
"This year we knew we had to do something different and what's been amazing is to have virtual Prides. We've done some amazing events: DJ sets, quizzes, educational events, people sharing their coming out stories – things that we probably would have missed otherwise. Next year we'll hopefully attend big events again, but we've learnt so much this year that I'm very excited about what 2021 will bring."
Michelle Moorhead, a trans woman and Sainsbury's line manager, said: "As part of our wider efforts, we've had to adapt over the past few months and have had our first virtual Pride month at Sainsbury's which was a big success. We're delighted that we've still been able to get the word out and offer the support that our colleagues need, doing everything we can to make it easier for them to be themselves in the workplace."
Billy Cole, client account manager at Stonewall, said: "I was so thrilled to be a part of Britvic's allies' day and to have the opportunity to host a brilliant panel. Allies can play a hugely important role in championing and promoting an LGBT-inclusive culture at work.
"Everyone's way of being an ally is different, and this event showed not just the issues affecting LGBT people, but how the attendees could step up as allies. The more allies we get to 'come out' in support of LGBT equality, the sooner we can build a world where everyone is entitled to be accepted without exception."
In 2019, Britvic entered the Stonewall Equality Index top 500 for the first time and proudly flew Britvic Pride flags at its sites.