Research, development and innovation are key ingredients of a sustainable business approach and are the bedrock of Britvic's business strategy. Our research & development team is at the cutting edge of science, technology, and innovation – join us on their latest innovation journey.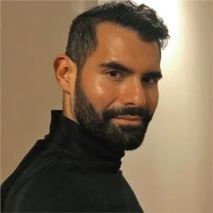 It has often been said that many great inspirations and innovations in art, science and design come from the natural world. Most recently, we've been intrigued by butterflies. The metamorphosis of a caterpillar to winged butterfly may be argued as one of nature's miraculous displays of innovation, defying physics and form.
At Britvic, our creative process is very much inspired by nature, and recently we joined dsm-firmenich – the largest privately-owned fragrance and taste company in the world – in their Metamorphosis™ sensorium in Paris for the ultimate creative experience, inspired by nature.  

Innovating any brand is what firmly positions us among the competitive set, driving growth, consumer relevance and pushing boundaries in an ever-changing world. Innovation is, simply put, the Metamorphosis™ of a brand to ensure longevity in its sector.
As a business, we must therefore sprout our metaphorical wings and continue to soar higher in a competitive landscape. With Britvic's extensive portfolio of flavours, applications and signature liquids, innovation will take many forms as we catapult forwards into tomorrow's offering.  
Our team experience at dsm-firmenich's  Metamorphosis™ sensorium begins on a warm day in Paris. Surrounded by a room of paper flowers, twigs, crystals, bottled ingredients, stones and shells to tickle the eyes, the sensorium is a feast for the senses, taking us on a journey to unlock creativity. Our briefs have been pre-designed to focus on two of our global premium and adult brands: premium mixers range London Essence and Mathieu Teisseire flavoured syrups. With our brand strategy in mind, we enter the three sensory worlds created for us by dsm-firmenich – taking in the trends around us as we begin on our creative journey to conceptualisation.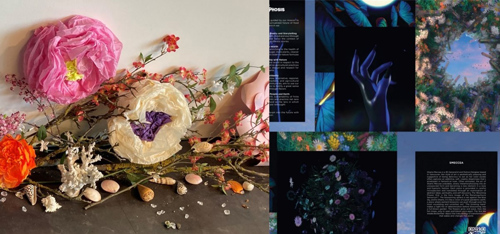 In each of the three worlds (Celestial Twilight, Earthly Veraison and Human Passage), a montage of filmic imagery and sound sets the stage as our pupils dilate and our ears tap into the frequency of each world. From this we are enticed by heady perfumed fragrances that represent these realms, finely crafted by dsm-firmenich's array of expert perfumers; each one manifesting and conjuring creative thought as they waft into our noses and fill our minds. And of course, the last sense – taste! Deconstructed elements of flavour caress our taste buds and electrify our final sense as we head to the next phase.
Emerging from our sensory experience, the Britvic team split into groups, guided by our expert hosts from dsm-firmenich, and embark on the fine tuning stage. Here we tap into specific visual cards that represent key words and imagery to provoke deeper thoughts. The key is to go with instinct, tapping into the creative frequency we've generated with the stimuli. Once we have selected our cards, the room bursts to life with discussions and ideas, capturing these juicy morsels on paper and uncovering  the concept, positioning and reasoning behind them.
We walk away from our experience with around nine flavour driven concepts for liquid development and propositions that tap into future trends. Each idea highly detailed, focused on our brands and ready to take further.
The beauty of the dsm-firmenich united approach is that it allows us to connect face to face, bring a collective of experiences, insights, energies and expertise in one room for a singular cause. In these unified partnerships and connections through innovative platforms such as Metamorphosis™ – we are able to collaborate for success.
So, like the caterpillar, did the Britvic team sprout shimmering wings and fly back home to the UK? Well, physically not quite – but metaphorically speaking, and creatively speaking – yes! In essence, we 'flew' from creative ideation to conceptualisation and into collaboration. Watch this space!
Joseph Sankar | Head of R&D Consumer & Sensory Science