This week marks a significant milestone for Britvic, as we announce a new exclusive 20-year franchise bottling agreement with PepsiCo in Great Britain. Our relationship with PepsiCo first began in 1987 and was last renewed in 2003. Our new agreement means Britvic will be responsible for the production, distribution, marketing and sales of PepsiCo's carbonated soft drink brands - including Pepsi, 7UP and Mountain Dew - in Great Britain until 2040.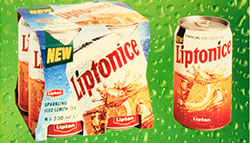 Looking back over the past 33 years, we have a lot to be proud of. We have launched new flavours and have had great success in growing market share for key brands such as Lipton Ice Tea, now a market leader with 79% volume share1.
The focus on flavour innovation has been an exciting part of the relationship.  Pepsi Max first launched in the UK in 1993, and since then we've had a number of flavours capture consumers' hearts – such as Pepsi Max Ginger which launched in 2017 and Pepsi Max Raspberry launched last year. Pepsi Max Cherry first hit shelves six years ago but in just that short space of time the brand is worth more than £100m retail sales value (RSV).2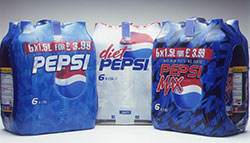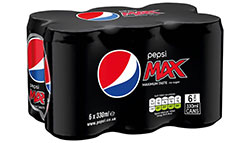 The revival of the Pepsi Max Taste Challenge has been a significant driver in the success of the Pepsi Max brand. Originally launched in the 1970s, the Pepsi Taste Challenge was brought back in 2016, encouraging people to take a blind taste test of two sips to decide the better tasting cola.
Russell Larrett, who is responsible for marketing the Pepsi portfolio at Britvic reflects on his experience working with both Britvic and PepsiCo brands:
"I really enjoy my role within the GB marketing function, it gives me the 'best of both worlds' as I have the opportunity to work both with Britvic and PepsiCo colleagues within our dynamic and exciting franchise relationship.
"Throughout my role, my favourite campaign to work on has been the Pepsi Max Taste Challenge, which really emphasises the importance of taste as the key driver of choice for consumers."
Matt Wilson, Marketing Controller at Britvic who worked on the latest 7UP campaign said:
"Bringing back Fido Dido, has been my favourite 7UP campaign that I've worked on. We had Fido on packs, in stores and in a new TV campaign, too.  I really enjoy working with PepsiCo as we have an open and collaborative relationship utilising our experiences and skillsets to help deliver the strongest plans in market. My personal highlight is the fact the 7UP total trademarkTM has grown +30% RSV growth year on year (YOY) and now is the 3rd biggest brand within Fruit Carbs.3 "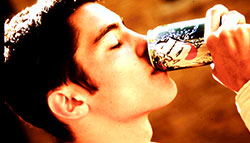 Throughout the relationship with PepsiCo we've been led by our values and our Healthier People, Healthier Planet agenda, which is at the heart of our business strategy.  We chose to only advertise no sugar products in 2006, and by the time the soft drinks industry levy was introduced in 2018, 94% of our owned brands in Great Britain were below or exempt from the levy.
Looking to the future, alongside the new bottling agreement, we are announcing our intent to transition all plastic bottles in Great Britain to 100% recycled plastic (rPET) by the end of 2022 – surpassing our previous target of 50% by 2025. We recognise we have a responsibility to ensure we minimise waste and use resources in a sustainable way in all parts of our business and manufacturing. By moving to 100% recycled plastic and optimising our packaging across our entire portfolio, we are one step closer to supporting the creation of a truly circular economy for plastics.  We are already making progress towards our goal. In the past week 500ml bottles of Ballygowan moved to 100% rPET and Fruit Shoot Hydro switched to rPET in September.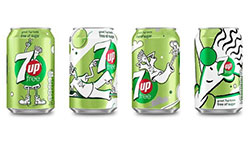 Looking ahead, we're excited to work with PepsiCo to deliver exciting new flavour innovations and marketing campaigns, and to working together to protect our planet and create healthier choices for our consumers today and tomorrow.
1 Nielsen RMS, Total Coverage, Volume Share of Cold Hot Tea, 52 w/e 26.09.20
2 Nielsen RMS, Total Coverage, Value Sales, 52 w/e 22.08.20
3 Nielsen RMS, Total Coverage, Value % chg. / Value, 52wk 26.09.20